Announcements
Scholarship applications are now being accepted for the 2022-23 school year! 
Updates about known technical difficulties and other scholarship-related announcements will be posted here throughout this scholarship season. We recommend you check here, or click this link for Scholarship FAQs before contacting the office. 
Scholarship Application 
The online portal for the LCF scholarship application will accept applications from November 22, 2021 – January 24, 2022 at 5:00pm.
IMPORTANT: Do not use Internet Explorer as your browser to access the online portal. Use a desktop or laptop computer to complete your application; some information may not be visible on a mobile device.
Scholarship offers will be announced in April 2022. All applicants will be notified.
---
If you are an existing user and have forgotten your password, you can reset it using the "Forgot your Password?" link.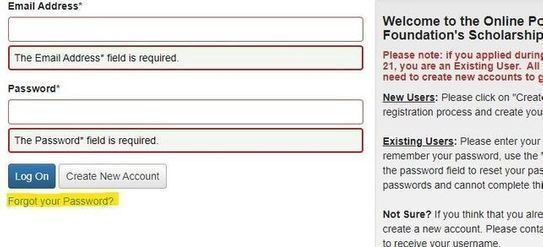 This link may not be visible using a mobile device. Please use a desktop or laptop computer.
---
Contact Information
If you need assistance, please email us: scholarships@thelcfoundation.org