NEW FUNDS
Licking County Foundation's donors come from every walk of life…every generation…and their interests are as varied as the people they wish to serve. Yet each of our donors has something in common—an unmistakable desire to improve their community. We are truly grateful to the individuals, families and organizations that have recently established these charitable funds.
---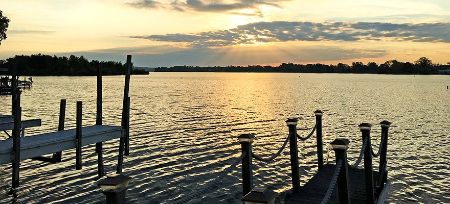 2019
Buckeye Lake Region Community Foundation Fund:  A donor advised fund established by the Buckeye Lake Region Community Foundation for the purpose of supporting its objective of unifying and marshaling the unique assets of the Buckeye Lake region, by supporting projects at the lake and creating an outlet for interested parties to support these efforts.  The Buckeye Lake Region Community Foundation is part of a collaborative effort to transform the Buckeye Lake Region into the most popular year-round tourism destination in the Midwest.  By securing donations and grants from individuals, businesses and foundations (public and private), the Buckeye Lake Region Community Foundation provides the financial assistance needed by the Buckeye Lake Region Corporation to coordinate, manage and execute initiatives that support the Buckeye Lake 2036 Vision and the Buckeye Lake Region Declaration.
Emergency Warming Center Fund: A community charitable fund established by the Licking County Warming Center Task Force for the purpose of supporting the needs of Emergency Warming Centers in Licking County.  Grants from the fund may include, but are not limited to, supplies, pest abatement, site damage repairs, transportation, volunteer training, and site costs associated with extended hours of operation.  The mission of the task force is to create policies and procedures for coordinating, establishing and operating warming centers in Licking County for individuals who are in need of a warm and safe place to temporarily shelter during periods of extremely cold weather.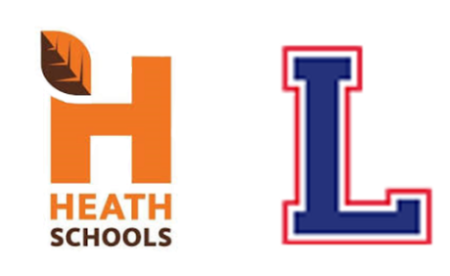 Scott Henry Memorial Scholarship Fund:  A scholarship fund established in 2019 by the Heath City School District in memory of Scott Henry, beloved math teacher at Heath High School for more than 22 years and graduate of Heath High School in 1984, who died unexpectedly in 2016.  Mr. Henry was known as an amazing, knowledgeable, and creative educator.  He will also be remembered as a gentle, interested, and caring mentor and colleague.  In addition to teaching mathematics, he coached football, baseball, basketball and golf.  Prior to coming to Heath, Mr. Henry was a teacher at Lakewood High School for 3 years.  His wife, Michelle, is a teacher within Lakewood Local School District, and their children graduated from Lakewood High School.  Scott Henry received his Bachelor's Degree from Denison University and his Master's Degree from Marygrove College.  This scholarship assists graduating seniors from Heath High School and Lakewood High School who are majoring in Secondary Education with preference given to teaching Mathematics or History at an accredited four-year college or university.
Friends of Sullivan Community Projects Fund:  A project fund established by the Friends of Sullivan to support projects and programs which promote community awareness of the Louis Sullivan Building of Newark and foster appreciation of its architectural significance.  Projects shall include, but are not limited to, publishing the Journey to a Jewel Box children's book, providing programming (e.g., tours, lectures, craft fairs), and producing literature (e.g., brochures, pamphlets, books) for engaging and informing both school-age and adult audiences.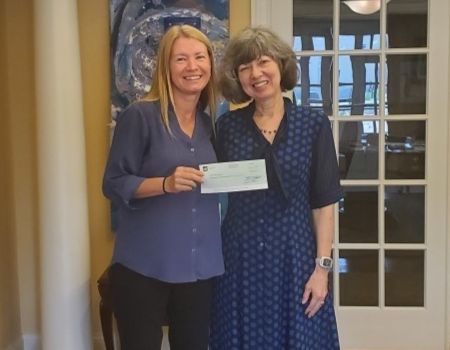 United Way of Licking County Community Fund: A non-endowed agency fund established by the Board of Directors of the United Way of Licking County for the purpose of building unrestricted support for future projects or future operational needs. This professionally managed fund will generate investment income year after year to help the United Way of Licking County further its mission of improving lives by uniting the community and fulfill its vision of Licking County as a productive community where individuals achieve their full potential. 
United Way of Licking County Endowment Fund: An endowed agency fund established by the Board of Directors of the United Way of Licking County for the purpose of providing a permanent, continuous source of unrestricted income to improve lives in Licking County by uniting the community for many generations to come.  For 87 years, the United Way of Licking County has played an important role in assessing and addressing the county's needs while working towards long-term solutions. With the help of generous donors, active volunteers and passionate agency partners providing valuable programs, the United Way of Licking County connects people to bring about positive change in three priority areas: poverty; behavioral health; and children, youth and families. Whether United Way staff and volunteers are working tirelessly to raise dollars or convening and collaborating with key stakeholders, the mission remains to improve lives by uniting the community.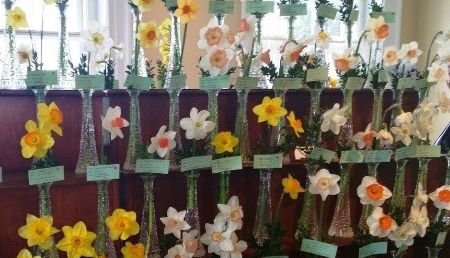 Granville Garden Club Scholarship Fund: This scholarship was established in 2019 by the Granville Garden Club.  The Granville Garden Club nurtures a love and knowledge of gardens and civic pride in the community.  Since 1931, they have been bringing beauty to their corner of the world through local projects, including the crosswalk flower beds; the medians on Broadway; gardens at the Robbins Hunter Museum and the Bryn Du Mansion; pollinator habitats on Route 16/37; and the annual Daffodil Show.  The scholarship assists Granville High School graduating seniors who have a strong record of academic success, community service and demonstrated interest in environmental issues and the goals of the Granville Garden Club to further their studies at an accredited two-year or four-year college or university.
Gregory and Dixie Trial Family Fund: An endowed designated agency fund established by Gregory Trial to support Newark Catholic High School for the purpose of scholarships for college bound students.  Scholarship recipient selection will be made by the local board of the Knights of Columbus St. Francis de Sales Chapter in the name of the Gregory and Dixie Trial Family Scholarships.  Gregory Trial, originally from Texas, met his wife Dixie in Michigan.  Gregory was employed by the Newark Air Force Base for 50 years.  Dixie retired from Lakewood High School after 27 years of teaching.  The couple was married for 57 years until Mrs. Trial's death in 2017. 

Trek Together Community Fund:  A community charitable fund established by John and Kristin Ream for the purpose of pursuing their philanthropic goals and benefiting the charitable causes and organizations the Reams and Trek Brewing Company care about most.  Trek Brewing Company opened its doors at 1486 Granville Road in 2018 with the vision that great beer and great people come together to do incredible things.  Since Trek's inception, owners John and Kristin Ream have been dedicated to giving back to the community they call home. John and Kristin both graduated from Granville High School in 2004. After marrying, the Reams moved to Seattle—where John worked as an aerospace engineer and Kristin as a teacher. They spent nine years out west before the dream of opening a brewery was born.  "When we decided to follow our big dream and open a brewery, we decided if home is where the heart is, it should be where the beer is too," they said.  The Reams and their two small children returned to Licking County, and with lots of family support, Trek Brewing Company opened in Newark.  "A big part of why we decided to start Trek Brewing Company was so that we could be a vehicle for good in the world.  The Trek Together Community Fund is a great way for us to distribute the funds we raise and also a great place for us to collect funds and earmark them for certain projects," said the Reams. The fund helps the Reams to carry out their philanthropic goals.  Trek has hosted several fundraisers, like the Gingerbread House That Beer Built to support Habitat for Humanity and the 0.5k Run with a Point to support the YMCA All for One Camp.  Their special SMaSH series of beers and a weekly community night on Thursdays sees $1 from every pint sold donated to charity. "We're striving to partner with local non-profit organizations and if we don't have an organization present, $1 from every pint goes into the Trek Together Community Fund," said the Reams.  "We hope that the fund is able to give back to the community in a meaningful and lasting way, to give to multiple projects throughout Licking County, and to serve as many of the needs as we can," said the Reams.
David F. Thomson Memorial Fund for the Newark Kiwanis Club:  An endowed designated agency fund established by David F. Thomson, a former Newark Kiwanian who passed away on March 12, 2019, to support the J.L. Phillips/Newark Kiwanis Endowment Fund of the Licking County Foundation.  David was a United States Army veteran, long-time college student affairs administrator, employment counselor, and community volunteer.  A native of New Jersey, he moved to Newark in 1991 and served as the Chief Student Affairs officer of Central Ohio Technical College and the Newark Campus of The Ohio State University.  In this position, he coordinated the following programs:  Activities, Athletics, Developmental Education and Counseling, Child Care Services, and residential programs.  He was also involved in community-based activities, including the Newark Kiwanis Club, serving in various officer positions including President.  He also served on the boards of Camp O'Bannon, the Food Pantry Network of Licking County, and the United Way of Licking County.