Through the Years...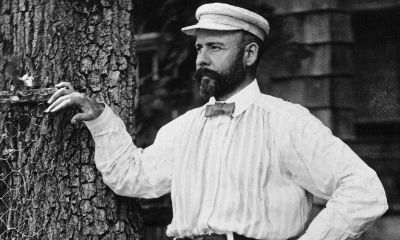 Built in 1914: One of just eight community banks designed by noted architect Louis Sullivan.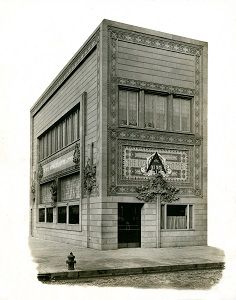 August 25, 1915: The Home Building Association Company opens its new office at 1 North Third Street.
 
1928: The Home Building Association Company joins with Franklin National Bank to become the Union Trust Company.
1942: Union Trust Company merges with First National Bank.  Sullivan Building sold to William Camlin. 
1943-1946: Sanitary Meat Market occupies the building.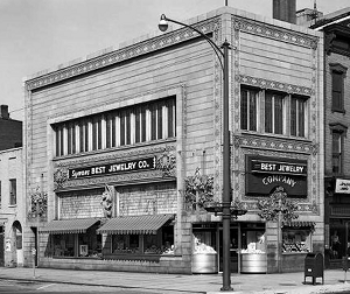 1946-1973: Symon's Best Jewelry Company occupies the building.

1973: Building added to the National Register of Historic Places.
1979-1983: Mutual Federal Savings and Loan Association occupies the building.
1984-2007: Tiffany's Ice Cream Parlor occupies the building.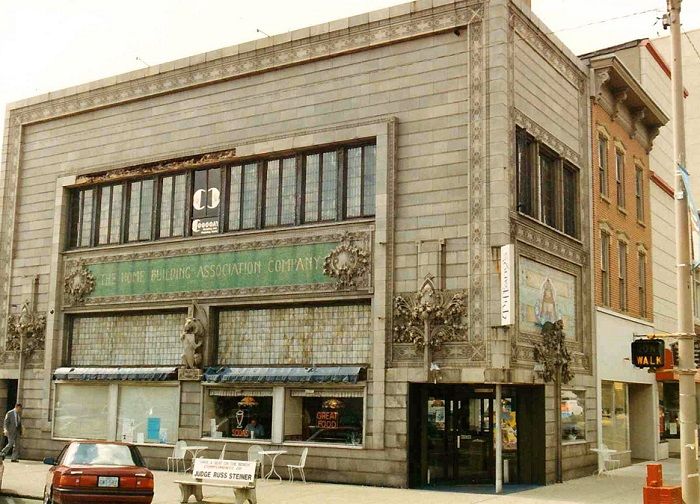 2013: Building donated to the Licking County Foundation by Stephen Jones and preservation planning begins.
Giving New Life to "The Old Home"...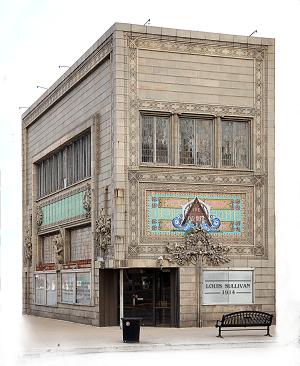 Early 2014: "Team Sullivan," a taskforce of local leaders, is formed to provide strategic guidance.November 11, 2014: An open house reintroduces the Sullivan Building to the region and potential program partners and donors.
April 25, 2015: Young Ohio Preservations, a volunteer affiliate of Heritage Ohio, toured the Sullivan Building and designed a charrette around its reuse.
May 2, 2015: The Granville Studio of Visual Art's adult art students exhibited their work at the Sullivan Building as part of Newark FAMFEST.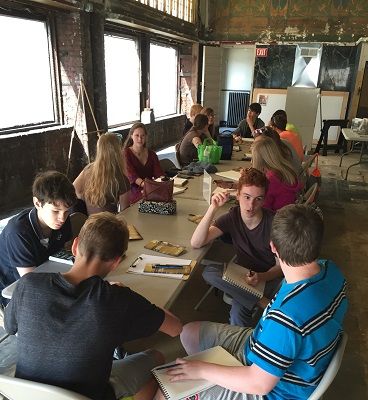 June 5, 2015: The Ohio State University's Knowlton School of Architecture's Camp Architecture high school participants spent the day at the Sullivan Building and also designed a charrette around its reuse.
August 22, 2015: The centennial observance of Louis Sullivan's Newark jewel box bank is celebrated with programs at the Licking County Library and bank tours.
Planning a New Home for Explore Licking County...
June – October 2016: Basement rehabilitation is completed.
November 2016: A master plan and cost estimate are put in place for completing the restoration of the Sullivan Building.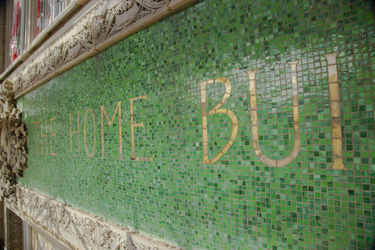 2017: A capital campaign is launched to raise funds for transforming the building into the home of Explore Licking County - creating a tourism center and a public gathering place with meeting areas, exhibits, retail space and restrooms.
2018 - 2019: Restoration began on the exterior. Scaffolding went up and work began on cleaning and color testing the terra cotta, restoring the opalescent art glass windows on the second floor, and painstakingly restoring the colorful mosaic, including replacing missing tiles, one tile at a time.
2020: Restoration and renovation on the exterior was completed in September. This massive effort included cleaning, repairing, replacing and restoring sections of the building's terra cotta pieces, a new rooftop with drain alarm system, replacing windows in the original size on the first floor and new oak doors on the front that match the originals.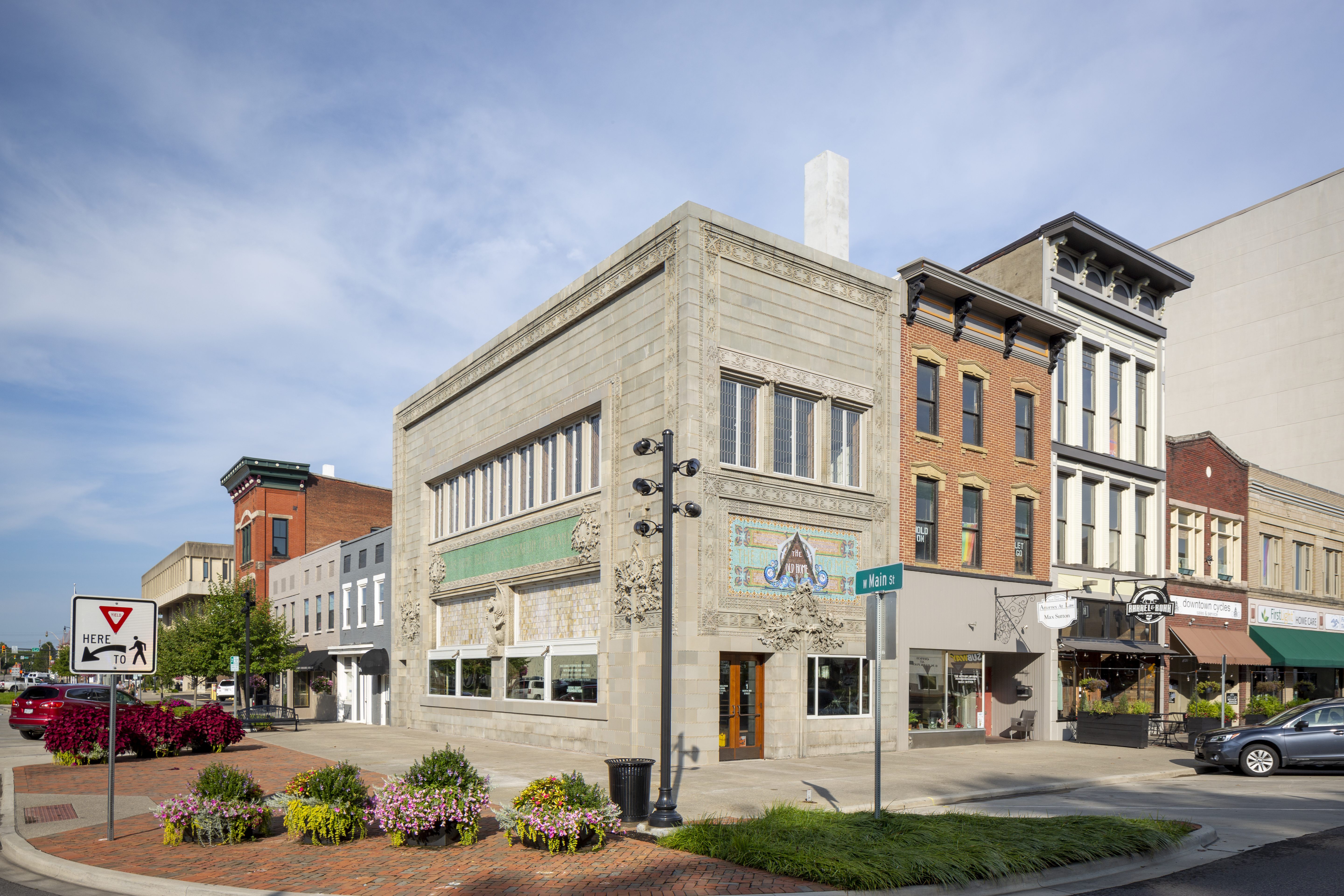 What's next: The next phases will include interior renovations and completion of the adjacent LeFevre Foundation Annex, housing an elevator to make the building accessible to all.