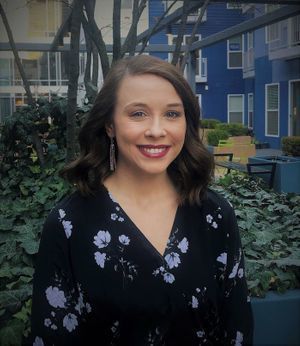 Leeah Mahon, Program Associate 
Leeah Mahon joined the Licking County Foundation as Program Associate on July 20, 2021. She is responsible for building relationships with grant partners and other stakeholders, and assisting with coordination and implementation of the Foundation's grant and scholarship programs, including the administration of strategic community investments and associated processes.
Prior to joining the Foundation, Leeah worked for Heritage Ohio as the Young Ohio Preservationists Manager, for an Indiana public library as the Adult & Teen Programmer, and for Indiana Humanities as a Public History Consultant. During her year-long graduate internship with Indiana Humanities, she was responsible for planning the official statewide commemoration of Indiana's ratification of the Nineteenth Amendment, as well as organizing a statewide speakers bureau, blog post writing and social media content creation, and assisting with review of grant applications. She has recently returned to central Ohio.
Previously, Leeah was recognized for her exceptional thesis and research work at both the undergraduate and graduate levels. 
Leeah holds a Bachelor of Arts degree from Muskingum University, and a Master of Arts from Indiana University. She lives in Philo with her family.   
Contact:  740-349-3863, x113 / leeah@thelcfoundation.org