Succession Planning Workshop
Effective staff leadership is critical for a strong and sustainable nonprofit.  Succession planning helps to manage planned and unplanned transitions of leadership by identifying future leaders and creating development plans to support professional growth. 
Licking County Foundation is partnering with Park National Bank to offer a 2-hour succession planning workshop facilitated by Business Volunteers Unlimited (BVU).  BVU is a national model organization that strengthens nonprofits by involving thousands of volunteers from the community, engaging hundreds of business professionals on nonprofit boards of directors, and providing leading-edge board and management consulting and training services for nonprofits.  BVU focuses its resources, programs, and services on the highest impact services designed to strengthen nonprofits to best serve the community's interests. 
In addition to the 2-hour facilitation, participating nonprofit teams will walk away with the template for BVU's proprietary succession planning tool, allowing organizations to get to work on their unique succession plan.
---
Date & Time: Wednesday, January 23, 2019, 9:30 - 11:30 am
Location: Licking County Library Meeting Room A, 101 W. Main St., Newark, 43055
Cost: $250 per team
---
Value of Succession Planning:
Ensure an organization's long term sustainability, mission and impact to the community
Identify high potential future leaders and create individual professional development plans
Understand the depth or limits of your talent pool
Identify potential vulnerabilities and risks within the organization as it relates to succession
Identify specific skill gaps and create a plan to close gaps
Effectively manage transitions of key staff
Workshop Objective:
To conduct and facilitate succession planning training for board and staff leaders of Licking County nonprofits.  The training will provide a succession planning tool and guidelines to prepare for leadership turnover.  It will also include:
Trends on executive transition in the nonprofit sector
Value of succession planning
Succession planning's place in overall organizational strategies and planning
Succession planning process
Review of succession planning tool
Emergency succession planning
Long term succession planning
Successor development planning
Leadership capabilities
Recommendations around search, interviewing and onboarding strategies
This form stopped accepting submissions on January 23, 2019 9:30 am EST.
Cancellations must be received within 10 days of the event to receive reimbursement (minus fees).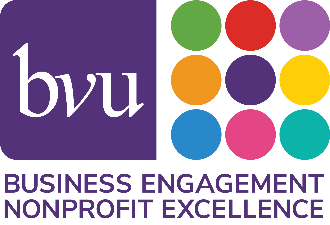 BVU FACILITATORS
Brian Broadbent, President & CEO:  Brian assists business clients in developing and implementing strategies to improve their community involvement. He also provides succession and executive transition planning, merger consulting and training services to nonprofits, as well as leads BVU. Brian serves on the boards of The City Mission, Youth Opportunities Unlimited, St. Edward High School and the Commission for Economic Inclusion. A Cleveland native, he graduated from Case Western Reserve University with a degree in Accounting and became a CPA in 1980.
 
Julie Clark, Managing Director, Leadership Development:  Julie provides guidance and consulting to nonprofit board and staff in the areas of governance/board development, succession planning, strategic planning, and organizational capacity assessments. For more than 10 years, she led BVU's board matching program, where she prepared, trained, and matched business professionals to nonprofit board opportunities. She serves as President of the Board of The Treehouse Ohio and as Secretary of the Board of South Suburban Montessori School. Julie holds a Bachelor of Arts in Communications from Baldwin-Wallace College and a Master of Arts in Communications Management from John Carroll University.