LCF Now Accepting Inquiry Applications for 2020 Community Grant Program
Posted on 08/20/2019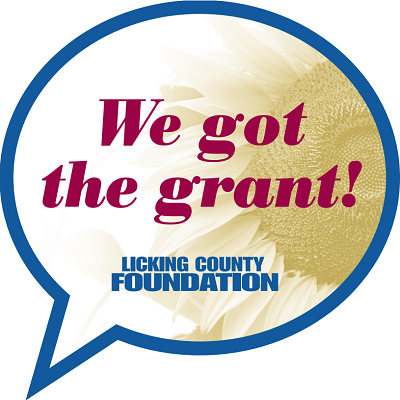 The Licking County Foundation is now accepting 2020 Community Grant Inquiry Applications from tax-exempt, nonprofit organizations serving Licking County as part of a competitive grantmaking process to respond to new and existing programs, emerging needs, and innovative services that might not be started or continue were it not for the Foundation's support.  Awarded through unrestricted funds, these grants carry out the wishes of donors and help nonprofits meet the needs of our community.  For instructions, guidelines, eligibility requirements, grant schedule and application link, please visit www.thelcfoundation.org/grants/community.
The deadline for submitting a Community Grant Inquiry Application, the first phase of the 2020 Community Grant application process, is Monday, September 16, 2019 at 5:00pm.  Those organizations demonstrating the greatest need and/or community benefit will be invited to proceed to the final phase of the application process, submitting Community Grant Full Proposals.  For more information:  please contact Amy Dell, Program Officer, at amy@thelcfoundation.org or 740-349-3863, x108. 
About the Licking County Foundation…Investing in Our Home
The Licking County Foundation helps people leave a lasting legacy to the community.  We are many causes and generous donors with one common desire:  to improve the lives of the people in our own backyard.  Established over 60 years ago, the Foundation has grown to more than $100 million in assets through generations of gifts made by compassionate donors.  Investing in our home has changed the lives of countless people by providing resources to a neighbor in need, helping a student achieve their dream of college, enhancing the beauty of our parks, supplying books to encourage an early love of reading, and much more.  To find out how we can help turn your compassion into action, call 740-349-3863.