Top 5 Reasons It's Great to be the Groundhog! #LCGH
Posted on 02/03/2017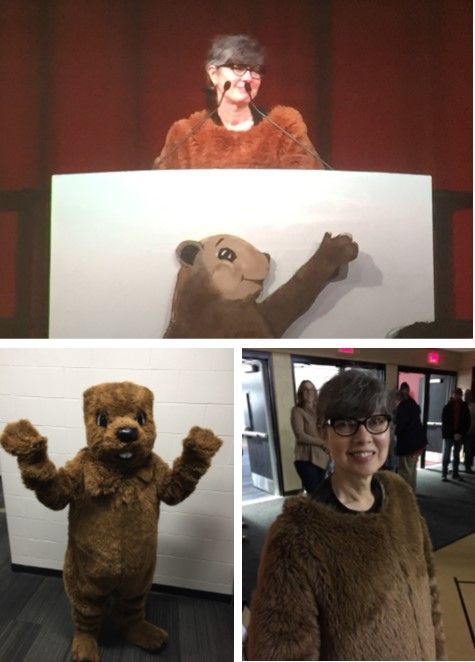 Early this morning, hundreds gather for the 61st Annual Groundhog Breakfast hosted by the Licking County Chamber of Commerce. Apart from a delicious breakfast, an economic forecast, Keynote Speaker, Jamie Richardson, Vice President of White Castle, and community leader Skip Salome being awarded the John Alford Community Service Award, our very own Connie Hawk masqueraded as the 2017 Mystery Groundhog. Her are Connie's top 5 reasons it's great to be the Groundhog for the Licking County Chamber's excellent breakfast!
5. Viewing the world through the eyes of a funny and furry creature
4. Being on stage with the impressive Young Leaders of Licking County
3. Getting to watch the program backwards behind the big screen and learning about White Castle's passion for their people
2. Shaking hands and sharing hugs with hundreds of my colleagues, friends and neighbors
1. Seeing smiles on everyone's faces so early in the morning, eager to celebrate our special community
Although this groundhog would only be guessing about the onset of spring, Connie is positive about the wonderful things ahead for Licking County! Have a great year!