Leaders for Learning Grants Have Enduring Impact On Local Teachers
Posted on 01/06/2017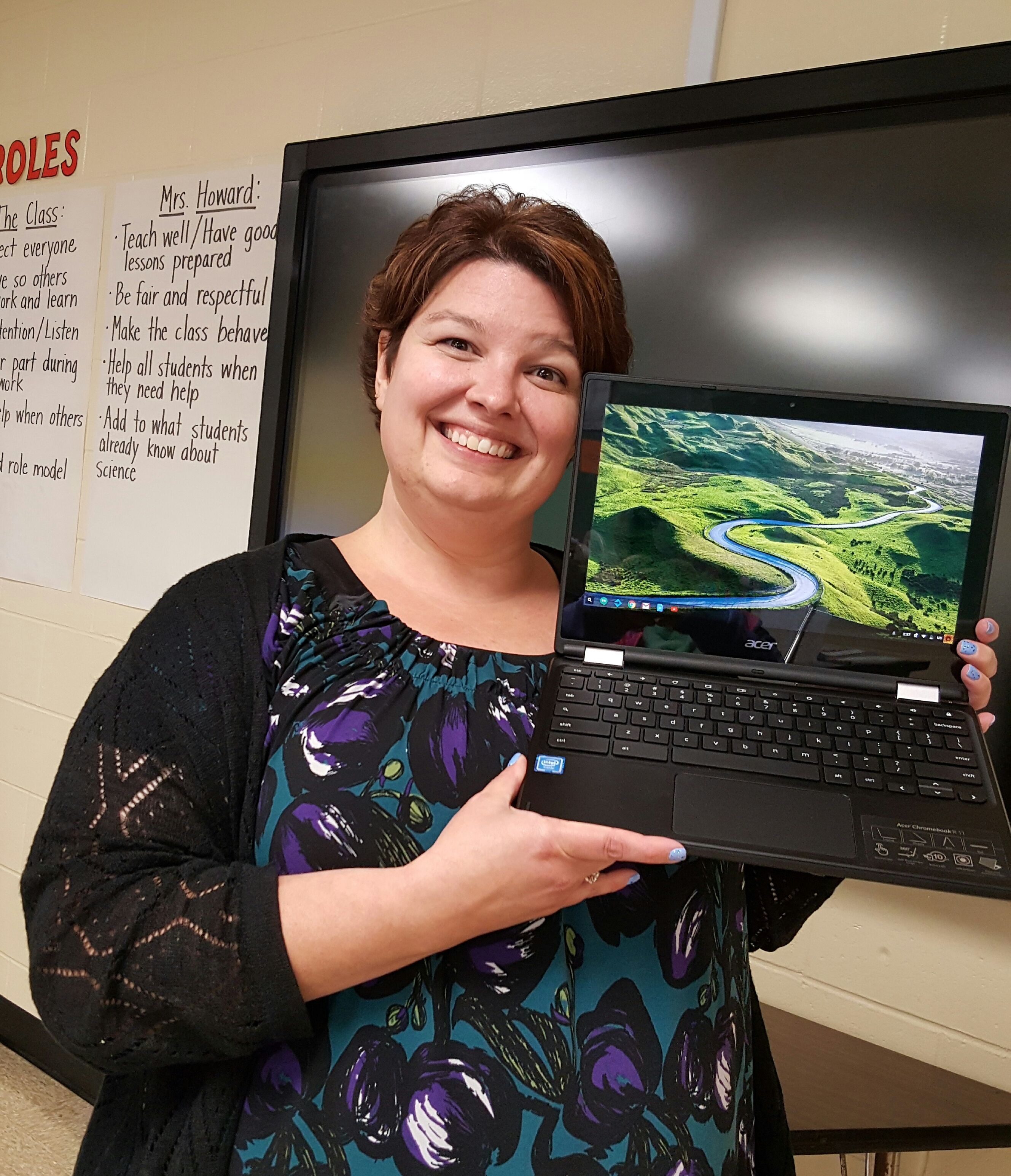 In 1993 the Leaders for Learning award was created by the Licking County Foundation to promote excellence in public education and honor exemplary teachers in Licking County. Since the award was established, 322 local teachers have been recognized as "Leaders for Learning" in our community.
Each year, 14 outstanding teachers are selected by their superintendents, with the assistance of a committee. The nominated teacher must:
• Believe that all students can and want to learn
• Have a mission to make a significant difference in the lives of their students
• Be committed to participating in lifelong professional development
• Demonstrate outstanding skills and leadership in the classroom
• Join with other Licking County teachers to enhance the quality of education in the community
All Leaders for Learning award recipients automatically become qualified to apply for a Leaders for Learning grant. Leaders for Learning award recipients remain eligible for grants for as long as they continue teaching in Licking County. All recipients can apply for grants up to $500 to further their professional development or to purchase necessary resources for their classroom.
Receiving the Leaders for Learning award and grant can have a huge impact on a teacher's ability to more efficiently educate local students. This holds true for Valerie Howard, a teacher at Licking Heights Central Middle School, and a 2009 recipient of the Leaders for Learning Award. After receiving the award, she successfully applied for a Leaders for Learning grant. Valerie was awarded over $300 to purchase a Chromebook for daily use in her classroom. Her colleague and past LFL recipient, Michael Kinney, also received the same grant.
"I wanted to take a moment and thank you for the grant you awarded me in May. I purchased a Chromebook for my classroom and I've been using it since it arrived. Mike Kinney and I teach together and you awarded him the same grant. Over the summer, we used our new Chromebooks to complete a 6 hour course through Dominican University of California. It allowed us to prepare for our new textbook series, rebuild our quarterly assessments, create curriculum blueprints and pacing guides, and plan for the start of our year. Using the Chromebook throughout the summer helped me become more comfortable with them, which is a real benefit now that my students have Chromebooks to use in my classroom."— An excerpt from an email that we received from Valerie Howard.
These dedicated teachers were able to enhance the environment of their classroom and become better equipped to guide their students through daily life in the classroom due to the impact of the grants that they received.
We encourage all Leaders for Learning Award recipients to take advantage of this opportunity and apply for a Leaders for Learning grant to further their professional development and foster the growth of their classroom.
The deadline for the next cycle of applications for a Leaders for Learning grant is February 1, 2017.