Community Foundation Field Snapshot for 2015
Posted on 10/05/2016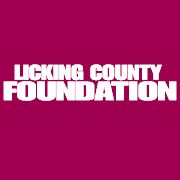 What is the current state of the community foundation field, and how does Licking County Foundation stack up? The 2015 Columbus Survey is a detailed snapshot of foundation growth and related operational activity during fiscal year 2015. The Columbus Survey is the "census of the community foundation field" started by the Columbus Foundation in 1988, and administered by CF Insights since 2008. The Columbus Survey collects data to uncover financial trends and operational activity among community foundations in the United States.
The report identified a slowdown in asset growth after several years of rapid field expansion, with respondents seeing a median increase of less than 1%. This is due to several factors, not the least of which is the state of the larger economy which led to lower investment returns. Positive trends did emerge in grantmaking as well as operating efficiency, the latter represented by margins generated by foundations that, in turn, have greater capacity to invest in their communities.
Gifts:
Changes in gift activity can be difficult to predict year over year. Licking County Foundation saw a decrease of 76% from 2014 to 2015, compared to a median increase of 7.8% across the field. For perspective, gifts to LCF's were $903K in 2013, $11.9M in 2014, and $2.8M in 2015. It can be seen that 2014 was an exceptional year!
Grants:
Grants are more stable year to year. The median increase across the field was 7.3%, while LCF was able to increase grantmaking by 18%—from $2.3M in 2014 to $2.7M in 2015.
Operations:
Nearly half of all community foundations, including Licking County Foundation, generated surplus operating revenue in 2015. Administrative fees make up 92% of LCF's operating revenue, meaning that fundraising efforts can be dedicated to grantmaking funds, rather than operations. On average, personnel costs account for two-thirds of a foundation's operating budget. In 2015, LCF's personnel costs were 68% of operating expenses. More importantly, LCF had an operating expense to asset ratio of 0.53%, compared to a median of 1.4% across the field. This means that Licking County Foundation is quite efficient in managing its operations.
Funds:
In 2015, 51% of LCF's funds were endowed, and 49% were non-endowed, broken down as follows:
36% Scholarship Funds
28% Discretionary Funds
16% Designated Agency Funds
12% Donor-Advised Funds
8% Agency Funds
Every community foundation exists to improve lives in its own backyard. We appreciate the shared knowledge and insights this survey provides so that LCF can grow stronger and improve performance to advance our community for many generations to come.