Donor Spotlight: Raymond H. and Beryl Dean Penick
Posted on 06/06/2016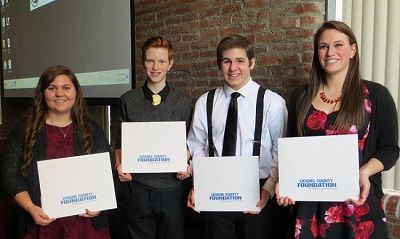 The Raymond H. and Beryl Dean Penick Memorial Scholarship was established in 2009 through a bequest from Ray Penick, who was a self-employed oil and gas producer. His scholarship supports Licking County high school graduates who want to pursue careers in science, technology, engineering, math or medicine. This scholarship has made a significant impact upon the lives of many students—since its creation, the fund has awarded over $1.9 million in 409 scholarships ranging $1,000 to $9,000 each.
The Licking County Foundation began partnering with The Works: Ohio Center for History, Art & Technology in 2015 to award scholarships from the Raymond H. and Beryl Dean Penick Scholarship Fund to the members of the three winning high school teams competing in the annual STEMFest Problem Solving Challenge. Each eligible winning team member receives a $1,000 college scholarship to pursue a STEM-related career. Since this partnership was formed, $9,000 in Penick Scholarships have been awarded to five students.
The students pictured above were members of "The AACT Attack" team at Watkins Memorial High School and were awarded first place honors for the Home Energy Challenge at the 2016 STEMFest.