Role of Board Training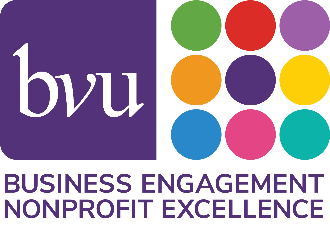 As nonprofits face growing complexities and challenges, getting the governance right has never been more important.  As a board member, you bring relevant skills, expertise and networks to the organization.  It is important to have a clear understanding of what your job is as a board member, and what it's not. Organizations are effective when the board and staff recognize their respective roles and work in concert.
This seminar features an expert panel that will share their experience, discuss the roles and responsibilities of nonprofit board members and consider challenges and opportunities facing nonprofits. This highly acclaimed seminar includes presentations, a panel discussion and dialogue with the audience, and case study analysis.
The training will provide guidelines for effective and meaningful nonprofit board service and a clear understanding of the role and the expectations of a nonprofit board member.
WHO CAN COME?  All Licking County nonprofits are welcome to register and attend.
WHEN: Thursday, March 7, 2019 / 2:00pm-5:00pm
WHERE: Licking County Library, Meeting Room A, 101 W. Main St., Newark, 43055
COST: $15 per participant
BVU Facilitator: Julie Clark, Managing Director, Leadership Development:  Julie provides guidance and consulting to nonprofit board and staff in the areas of governance/board development, succession planning, strategic planning, and organizational capacity assessments. For more than 10 years, she led BVU's board matching program, where she prepared, trained, and matched business professionals to nonprofit board opportunities. She serves as President of the Board of The Treehouse Ohio and as Secretary of the Board of South Suburban Montessori School. Julie holds a Bachelor of Arts in Communications from Baldwin-Wallace College and a Master of Arts in Communications Management from John Carroll University.